Spotler and CommuniGator join forces
Who is Spotler, what do we do and what about the takeover of CommuniGator?
Who is Spotler?
Market leader in email marketing software since 2004
As a result of the merger of sister companies Blinker (email consultancy) and MailPlus (ESP), Spotler was founded in June 2017. However, the organization has been active since 2004 (then under the name of Blinker and MailPlus). Since then, a leading position has been built up in the Netherlands when it comes to developing and delivering e-mail marketing software for ambitious marketers working at midsized companies. Especially in the B2B, ecommerce and NGO/Non-Profit segments Spotler has built a leading position.
Spotler is based in Zoetermeer and has more than 70 employees who work for about 5,000 users. Since November 2016, CNBB Venture Partners from Rotterdam has a majority stake in Spotler and it helps Spotler with the realization of further (international) growth. This resulted (among other things) in the acquisition of CommuniGator in June 2018.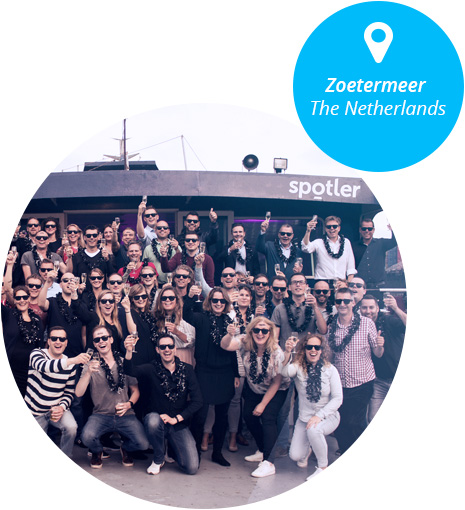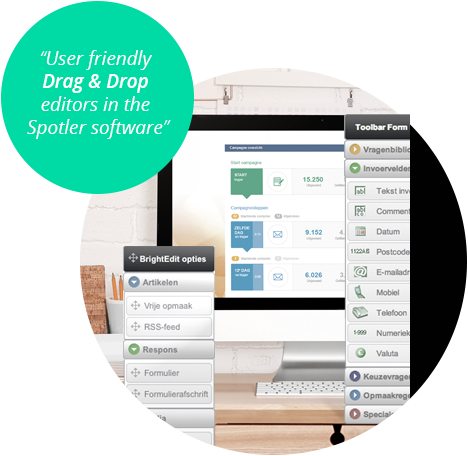 What does Spotler do?
Software with a Service = relevant and targeted communication
Spotler develops and delivers the easiest to use software for professional email marketing automation. But it's not only software. We offer all services for a carefree start and that help customers improve their performance and results. It's all about being relevant to recipients of email communication. We help customers to get better in that by using our software. So we take care of the complete onboarding, including the necessary templates and database integrations.
We also train them in using the software and our Customer Success team proactively coach their customers to successfully use all modules within the software. If customers have questions the can call our Support team. We offer real-time support (90% of calls directly solved on the phone) and and finally we provide access to a large active partner network for full service work, strategic advise, customer journeys, etc. That's how we guarantee software without frustrations!
Deliverability, Privacy & Security
Working safely with customer data on a professional platform
Since 2004 we have sent billions of e-mails via our servers. The infrastructure (Proserve) is fully equipped to deliver all mailings to millions of recipients per month in the most optimal way. An average senderscore of 95+ is prove of an almost perfect deliverability. In addition to our effort to realise the best deliverability for customers we also work hard to offer the best possible security. That's why we have been ISO 27001 certified for our entire organisation (procedures, technology and platforms) since 2017.
This certificate guarantees customers that Spotler meets all standard requirements in the area of information security. And last but not least we have released a special GDPR update for our software to guarantee our customers that with working with our software they fully meet the new General Data Protection Regulation
Spotler vision on GDPR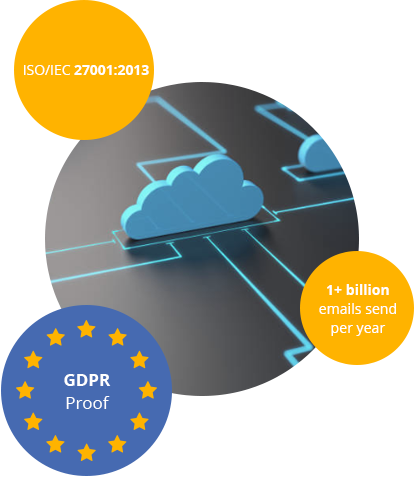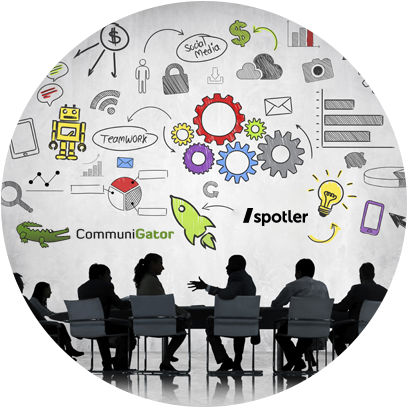 Spotler and CommuniGator
The next step to a leading European marketing platform
The acquisition of CommuniGator is a perfect fit in our ambition to become a leading international provider of marketing automation software. There is a clear synergy in the product vision of both companies. The goal is to make the Spotler software and the CommuniGator software one powerful marketing platform. The obvious economies of scale offer us more room for innovations in our product and to improve our services to customers.
Furthermore there's a lot of knowledge and (marketing) insights between to two companies that will be shared. For now both companies keep focusing on growth in their 'own' countries. However it is obviously clear that work is being done in the background on the integration of systems. Also research is being carried out in order to find out how both software can be integrated in the best possible way.